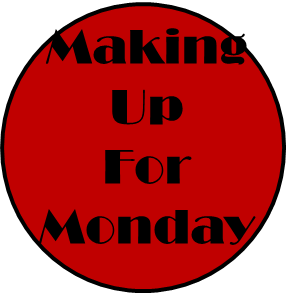 It's time for
Making Up For Monday
! This is a weekly meme hosted by me that asks some fun literary questions. Feel free to play along!
This week's question:
What do you do if someone you love recommends a book and you end up hating it?
This is a tough one. I never want to hurt anyone's feelings but I don't want to lie. For one, if I tell them I like it, they may keep recommending the same type of book, and then you are stuck. But if you tell the truth, it might really hurt their feelings.
My approach is to tell them that it just wasn't my style. This way they may understand that it isn't a personal thing, just a matter of style.